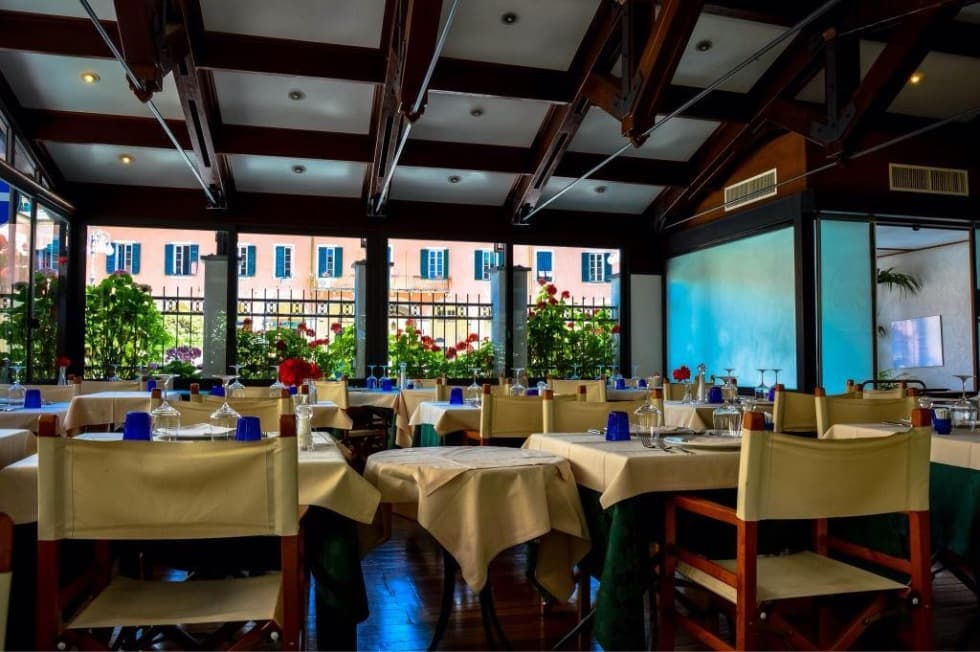 Where to eat in Levanto
Where to eat in Levanto? This is an essential question as visiting Levanto and not eating out would be a pity!
Well, we're kind of greedy ourselves and when traveling food & beverage experiences are as important as cultural visits and excursions, the same thing when at home… so, we just assumed that you might be as interested as we are in seafood restaurants in Levanto, but also pizza places, traditional dishes, and street food.
We'll constantly be working on this list as an eating place could be good one minute and the change, and then every season, we see new openings in Levanto, so we'll keep you posted!
Where to eat in Levanto: restaurants
Ristorante l'Oasi 30>80€
We can't help but start with our own seafood restaurant in Levanto :) It's a small family-run restaurant, representing the excellence of the Italian Riviera cuisine for decades. Our menu is based on freshly fished fish, selected personally every morning at dawn by Claudio and cleaned directly in the restaurant kitchen a few hours later, upon delivery. For this reason, the menu may vary depending on the catch of the day and the price per kg, which is fixed to the rod. Let us advise you when ordering the best options.
Ristorante l'Oasi – piazza Cavour – tel. +39 0187 800856 – ristorante@oasihotel.eu – closed on Wednesdays
Trattoria Tumelin 30>80€
The Trattoria Tumelin is housed in an XII century gothic style building known as Casa del Capitanato, right in the medieval center of Levanto. This typical seafood trattoria was opened in 1970, and its main aim has always been to valorize traditional cooking, paying special attention to taste and pleasantness.
Trattoria Tumelin – Via D. Grillo 32 – tel. +39 0187 808379 – info@tumelin.it – closed on Thursdays
Da Rino 20>40€
This small restaurant will offer you a simple and nice dinner in a charming pedestrian street, with relaxed but attentive service. Try their homemade pasta and the grilled meat, and if the weather permits, eat al fresco outside on the street. It's delightful.
Da Rino – Via Giuseppe Garibaldi 10 – tel. +39 0187 813475 – closed on Tuesdays
Osteria Cantarana 30>50€
A very typical osteria serving fresh local products. If you want to try our local Genovese dishes don't miss this place and if you can sit on the veranda and enjoy a lovely view of the square with its roundabout
Osteria Cantarana – Piazza Colombo 8
Where to eat in Levanto: pizza places
Da Bruna
We love this pizza place! It's really very small, but charming. The menu only consists of a few appetizers, a wide selection of traditional pizzas, and a very few desserts, but honestly, if you want to eat pizza, come here!
Da Bruna – Piazza Staglieno – closed on Thursdays
Igea
A newly rebuilt restaurant with an amazing veranda. This piazza place actually serves many other dishes, and it might tempt you even for a big yummy portion of mussels or some delicious fried anchovies… The restaurant is in the Camping Acquadolce park, and it's therefore quite crowded… you better book your table in advance!
Igea – Via Guido Semenza 5 – tel. +39 0187 807293
Where to eat in Levanto: street food
Street food in Levanto mainly means slices of pizza and focaccia, vegetables and rice pies, gattafin (local fried stuffed ravioli), farinata, and on Wednesday morning fried anchovies roasted chicken at the weekly market.
Our favorite places to get these typical take away dishes:
Focacceria Domé in via Dante (their fresh fruit and vegetable juices are excellent too!)

7 Oblò in via Vinzoni

Bianchetto in piazza Staglieno

Gambrinus in via Dante, serving excellent hamburgers and sandwiches from 9.30 pm on
* if you prefer to have your pizza delivered at the Oasi Hotel, do not hesitate to ask, and we'll order you a delicious one from Pizzeria La Picea!