OASI TERMS AND CONDITIONS OF WEB BOOKING SERVICE
I. General
Please read these terms and conditions for using this web booking service (the "Terms and Conditions") carefully prior to making any bookings via this website. By making a booking via this website, you confirm that you accept these Terms and Conditions and that you are entering into a contract with Oasi SRL, REA sp109866, P. IVA e C.F. 01211680119, with its registered office via Terraro snc, 19015 Levanto (SP) (the "Hotel"). These terms incorporate the terms and conditions for accommodation services provided by the Hotel.
All information provided by you in connection with the use of this website, particularly but not limited to the purpose of booking, shall be true and accurate and may be relied upon as such.
The web booking service is operated by MEWS SYSTEMS, B.V., Business ID NL856548327B01, with its registered office at Herengracht 372, Amsterdam, CH 1016, The Netherlands ("MEWS"). Except specifically stipulated otherwise (Article VI), nothing in these Terms and Conditions shall be construed so that MEWS is considered as an agent or intermediary with respect to your contract with the Hotel, usage of web booking service or has any other obligations whatsoever to you or any other third party.
III. Rates
Rates on our website are in euros or in the local currency where applicable. They are inclusive of taxes, to the exclusion of local taxes which are collected by the Hotel on behalf of the third parties and may be charged separately in the amounts applicable at the time of the service provided.
The rates may be modified at any time. This does not apply to already made bookings save where applicable taxes are modified by law.
Offers are not valid in conjunction with any other offer or contract and do not apply to groups. Rates are per room, per night, vary by arrival date and/or length of stay, and include applicable taxes, service charges, levies, resort fees, gratuities or surcharges, unless otherwise noted. Early departure fees may apply.
V. Accessing the site
This website is available free of charge. Neither MEWS nor the Hotel is responsible for any additional charges which may be imposed on you by mobile or other network service operators.
There is no guarantee that this site, or any contents thereon, will always be available uninterrupted. Access to the site is permitted on a temporary basis. The site of any of its parts may be suspended, withdrawn, discontinued without notice. Neither MEWS nor the Hotel shall be liable to you if for any reason the site is unavailable at any time or for any period.
You are responsible to making all arrangements necessary for you to access the site. You are also responsible for ensuring that all persons who access the site through your internet connection are aware of these Terms and Conditions and that they comply with them.
VI. Data privacy
By using this website you are granting your consent to MEWS to process your personal data which you will provide to the reservation form via your MEWS account for the purpose of your reservation and/or accommodation.
Prior to or after making the reservation, you will have the opportunity to sign up and create your own account in MEWS hoteling system and be able to utilize services of MEWS network. If you sign up, you also grant your consent to MEWS to process your data for the purposes and under the terms of MEWS Privacy Policy.
VIII. Specific conditions
Pet Policy
Dogs are welcome and the Hotel provides dog beds and bowls. A special daily 10€ charge is due for deep cleaning of the room after departure.
Extra beds
Extra rollaway beds are available and are charged per night. The Hotel is delighted to provide cots for children up to two years of age with our compliments.
Meal plan
All rates are on a Bed & Breakfast basis unless otherwise stated.
Checking in and out
Rooms are available from 15:00 on the arrival date. Please let the Hotel know at least 24 hours in advance if you or any member of your group is likely to arrive after 22:00. Failure to inform us may result in the relevant booking for that person being cancelled and the room being re-let to another customer and, if no notice was given, no refund of any deposit shall be payable. Rooms must be vacated by 12:00 on the day of departure. Failure to leave by that time may result in additional charges being levied up to and including the cost of one additional night's accommodation in the relevant room(s).
Special requirements
If you have or any member of your group has any special requests, you must advise the Hotel at the time of booking. The Hotel cannot guarantee that any request will be met (and shall have no obligation to meet it, save as imposed by law) until the Hotel has confirmed that it will meet it in writing. If the Hotel is reasonably unable to accommodate any special request, it reserves the right to cancel any booking at the time the request is made or at the time the Hotel becomes aware of any special requirements, whichever is the latter, although in such circumstances any deposit paid in advance will be refunded unless the Hotel is permitted to withhold it by these terms.
Group bookings
Group bookings are subject to separate terms and conditions which the Hotel will communicate to you prior to the time of booking.
Loss of or damage to personal belongings
The Hotel will not be responsible for the loss or damage of the clients' or guests' belongings that have not been left in the mutually agreed care of the Hotel Management.
X. Miscellaneous
These terms and conditions may be updated or changed from time to time and shall be fully effective after their publication on the site. If these terms are amended after you have made a reservation and shall affect your contact with the Hotel in terms of taxes or other charges arising out of local laws, you will be notified thereof via an electronic contact you have provided within the registration process.
These Terms and Conditions are governed by Italian law unless other laws are applicable without regard to the choice of law.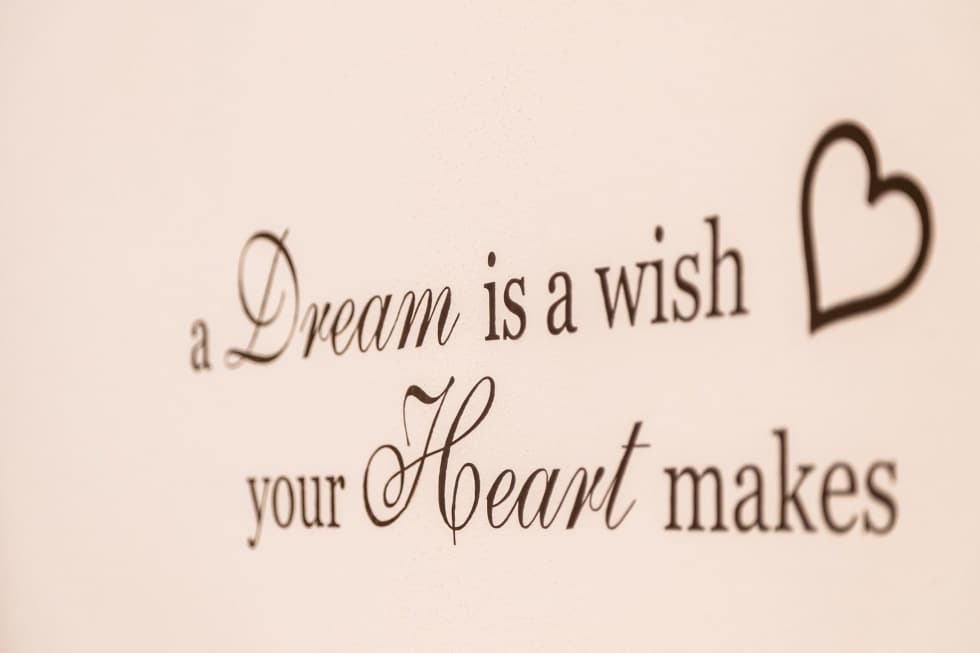 II. Reservation and cancellation policy
Within the booking process, you may select one of the following reservation options:
Standard or Flexible Rates (LS, low season - HS, High season)
These room rates provide the most flexible access to your choice of accommodation. It includes applicable taxes and service charges. Bookings can be cancelled up to 4 PM three (LS code in the rate name) or five (HS code in the rate name) days prior to arrival, without charge. Bookings that cancel after 4 PM or no show or early departure will be subject to the whole stay charge.
Non-refundable rates (Besafe Rate and Best Rate - Non-Refundable - All-Inclusive offer)
These room rates offer the lowest rate available. In order to qualify for this rate, full prepayment is required, one hour after the booking confirmation). In case of changes or cancellations, the payment is non-refundable. This rate includes breakfast and applicable taxes and service charges. If you depart early or you cancel or fail to honour this reservation for any reason, you will not receive any credit or refund. Any extensions of your stay will require a new reservation for the additional date(s), subject to availability and prevailing rates, and this rate shall not apply.
All offers are subject to availability at the time of reservation. The availability of the offer shall be confirmed by the Hotel.
IV. Terms of payment
Guarantee
All reservations require a guarantee or deposit in lieu. Guaranteed reservations are held until 12:00 on the day after scheduled arrival. If a guarantee or deposit has not been supplied by the time we specify, the relevant booking(s) may be cancelled without notice and we reserve the right to re-let the relevant room or facility without prior notice. In such circumstances, we will not be obliged to refund any deposit paid by you (or by any other person in connection with the booking).
Full payment
Full payment must be made at the time of making your reservation (non-refundable rates) or upon arrival (other rates). If you select a standard/flexible rate and you cancel your reservation after 4 PM three or five (according to the low or high season) days prior to arrival or no show you will be charged the whole stay amount.
Payment methods
Methods that are accepted as a guarantee include: credit card, deposit, a pre-approved travel agent or a pre-approved company. A deposit may be used as a method of guarantee. The following are accepted deposit methods: wire transfer (for groups only), cash and credit card. In order to guarantee your reservation and confirm your booking, you must provide your credit card details. In certain cases (for the purposes of pre-payment or guarantee), your credit card (or other accepted payment methods) could be charged or pre-authorised.
Refundability
All pre-pay bookings are non-refundable for any reason unless the Hotel agrees otherwise with you. No money will be debited from your account in respect of cancellations until the last possible time you could have checked in without incurring the relevant charge described in these Terms and Conditions.
VII. Intellectual property rights
MEWS holds all intellectual property rights in this web booking service and the Hotel is its permitted user. The Hotel is the sole owner, licensee and permitted user in respect of any contents and materials published on this site. All works (site and its contents) are protected by copyright and treaties around the world. All such rights are reserved.
You may use this site and its contents solely for personal, non-commercial and private use subject to applicable copyright laws. You must not use any part of the site without obtaining a licence to do so from MEWS or its contents from the Hotel or, as the case may be any other authorised licensor.
You must not copy, display, modify, download, reproduce or transfer to any third party any part of the contents or material on this site without being granted permission to do so.
Nothing contained on this site should be construed as granting to you or to anyone else any license or right to use any of the trademarks or other intellectual property of the Hotel or MEWS (the "IP") and you may also not use any meta-tags or other hidden text utilizing the IP.
IX. Liability
Neither the Hotel nor MEWS provide any guarantee regarding the site and its contents. You are solely responsible for your use thereof.
Site operation
Neither the Hotel nor MEWS shall be liable for any direct, indirect or consequential losses or damage (including without limitation loss of revenue, loss of goodwill, loss of reputation and loss of, or damage of data), arising out of this site or the use thereof, or any errors, inaccuracies, omissions in the services or contents provided howsoever caused.
Force majeure
Neither the Hotel nor MEWS can accept any liability or pay any compensation (other than to refund monies paid for services not yet rendered) and will be in breach of these terms, or liable for any failure to perform any of our obligations under them, if they are unable to perform those obligations due to any adverse event, act, or omission beyond our reasonable control and not caused by us, including (but not limited to) natural disasters, acts of terrorism, civil unrest, industrial disputes, or failure of utility services.
Liability limitations
The total liability of the Hotel to you for any loss shall not exceed the amount you have paid to the Hotel in connection with your booking at the time the loss arises. We shall not be liable for (1) any loss not caused by the Hotel's breach of contract, breach of statutory duty or negligence, (2) any indirect or consequential loss, or (3) any loss caused by you or any member of your group. Nothing in these terms shall operate to limit or exclude Hotel's liability for fraud or death or personal injury or any other matter which we cannot limit or exclude by law. The Hotel reserves the right to cancel any event where it reasonably considers it could damage its reputation and in such instances no refund will be given. You shall be responsible for the orderly conduct of you and your guests and shall at all times not cause a breach of the Hotel's policies or any applicable law or cause nuisance to other Hotel guests. You shall reimburse the Hotel in full for any loss or damage caused to the Hotel or any interruption to our business through your acts and omissions or those of the members of your group, whether by negligence or otherwise, and we reserve the right to charge your credit or debit card for any such amounts.
Linking
The site provides links to other sites; however, inclusion of these links does not imply any endorsement of such linked sites or any association with their operation. Neither the Hotel nor MEWS shall be responsible for the contents of the linked sites or your use thereof.
No waiver by the Hotel of any breach of these terms shall be a waiver of any subsequent breach of the same or any other provision of them.