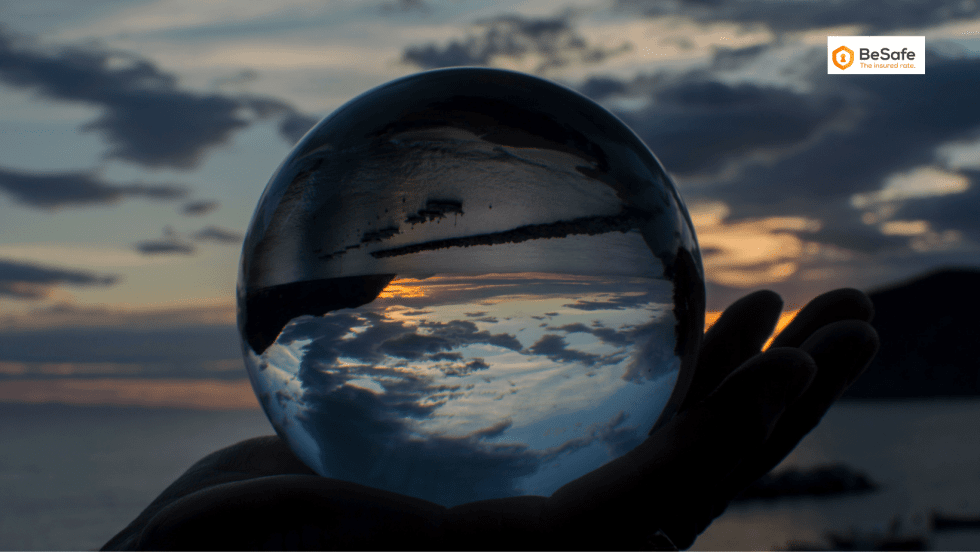 This year, we apply the Besafe Rate, so your holiday is insured against Covid-19 and protects you in case of other problems. So at the Oasi you are safe, from the booking on!
We have introduced a super discounted rate from this season, paid in advance, but fully insured: choose the accommodation you prefer well in advance, spend less, and thanks to our collaboration with Besafe Rate, you'll have no worries!
We are big travelers ourselves, and in 2020 we missed the holidays terribly, and for this reason, we decided to offer you complete insurance coverage, refund included.
You and your travel companions are safe, for any unforeseen events, from the moment of booking until the end of your stay, because our motto has always been and will remain "relax & enjoy" and with this insured holiday rate we can offer it to you with greater peace of mind.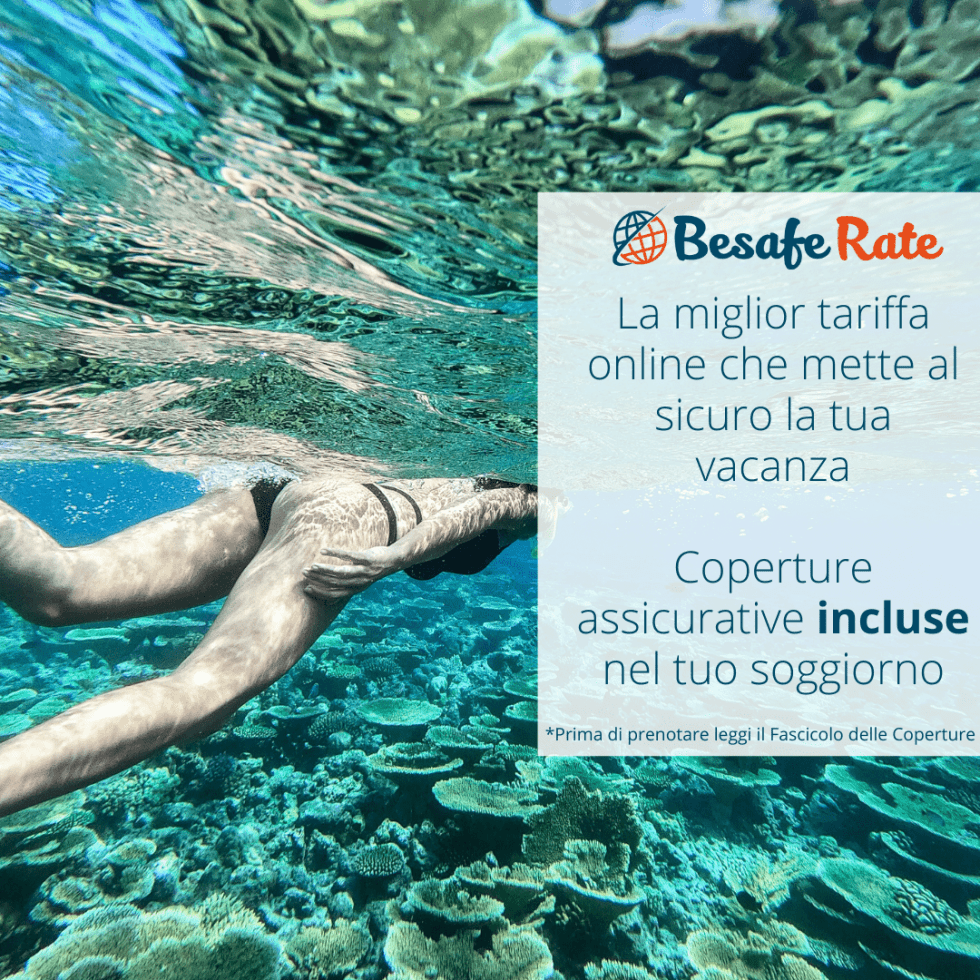 A safe holiday, even against Covid-19
Choose Besafe Rate and the insurance coverage is our gift to you!
Do you want to protect your holiday and your loved ones immediately, but you're afraid of losing the money for your stay?
Do you want an insurance coverage for any unexpected event that may happen during your stay?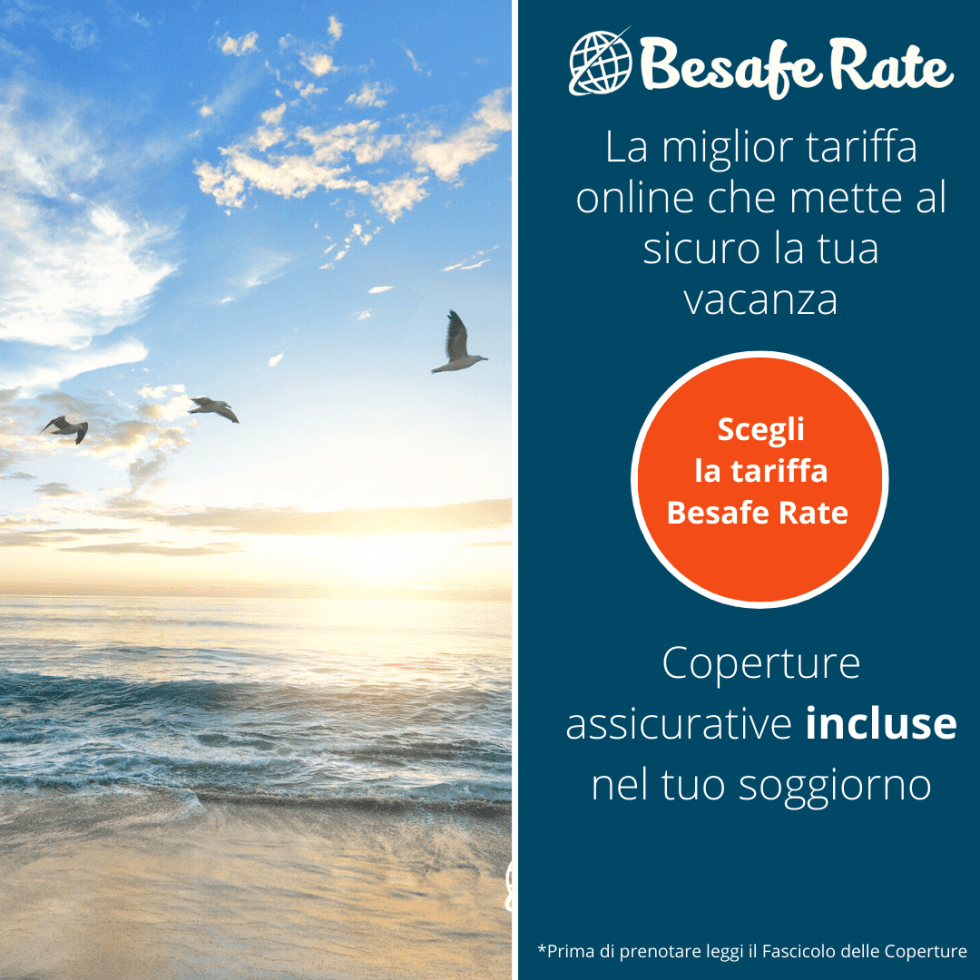 By choosing Besafe Rate, you can benefit from the assistance that will follow step by step to help you solve unexpected issues that may arise.
What is included in Besafe Rate
The reservation with Besafe Rate includes a travel insurance policy at no extra charges, healthcare, coverage for cancellations due to unexpected events, theft, legal assistance: