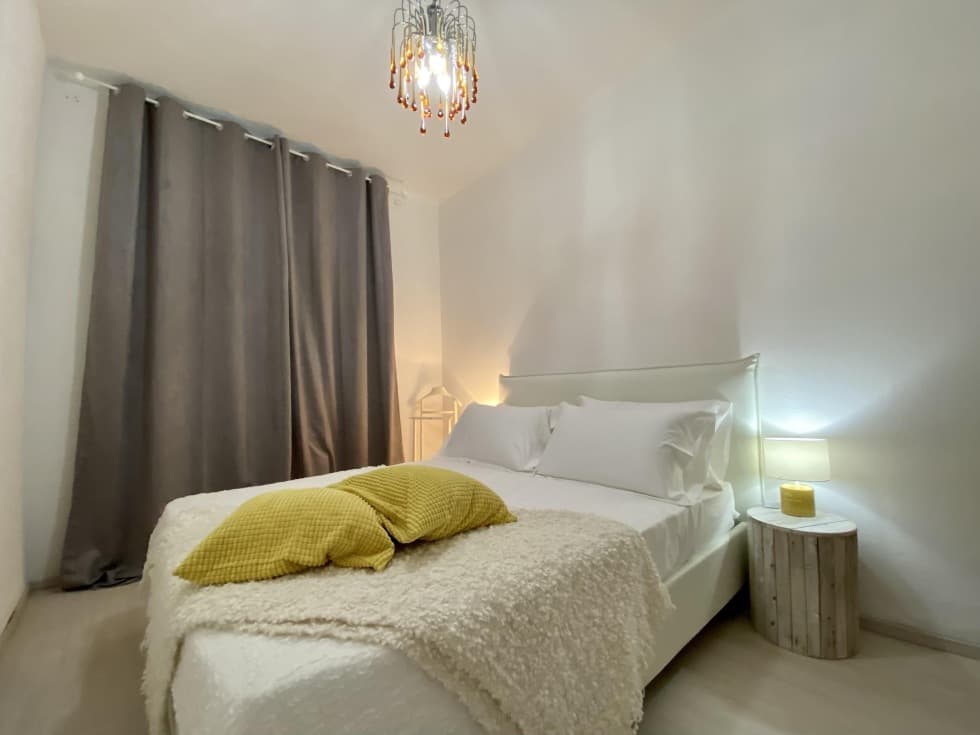 Vernazza apartment
All superior rooms are both spacious and cozy. They are ideal for a couple searching for peaceful and comfortable accomodation in the heart of Giant Mountains. All rooms are perfectly detailed and equipped with maximum care. Pamper yourself in a pleasant atmosphere of this room.
Flat features
24h Online Concierge
Free Smartphone (Unlimited local and international calls - Free internet
access - Latest travel finds - Speed dial to hotel services)
Free High-Speed WiFi
Smart TV with Netflix in your language (as well as Spotify, RAI Play
YouTube, and other apps)
Complimentary private parking in the basement in Levanto (only cars till 1.950m high!)
Bathroom with shower and luggage storage at your disposal in Levanto when checking out at the hotel
Useful info
Check-in Time: from 3 PM till Midnight

Check-out Time: by 12 PM

Parking in the basement €5/day (direct guests)

Pets Welcome (fee)

Early Check-In Available (to be agreed upon)

Best Prices and Cancellation Policy Guaranteed

Free parking for All-Inclusive & Cinque Terre Card package

All are non-smoking, but you can relax with your cigarette and maybe a glass of wine in the garden or your balcony room on the first floor if you booked one

The local administration applies a 2 € tourist tax per night and per person, but we offer it to our guests
Address
Via Terraro snc – 19015 Levanto (SP)
P.IVA & C.F. 01211680119
CODICE CITR: 011017-ALB-0011
Car parking
If you're coming by car, we offer you our parking in the basement in Levanto, and from there you can get to Vernazza by train in 7 minutes. The flat is only 2 minutes walking from the train station.