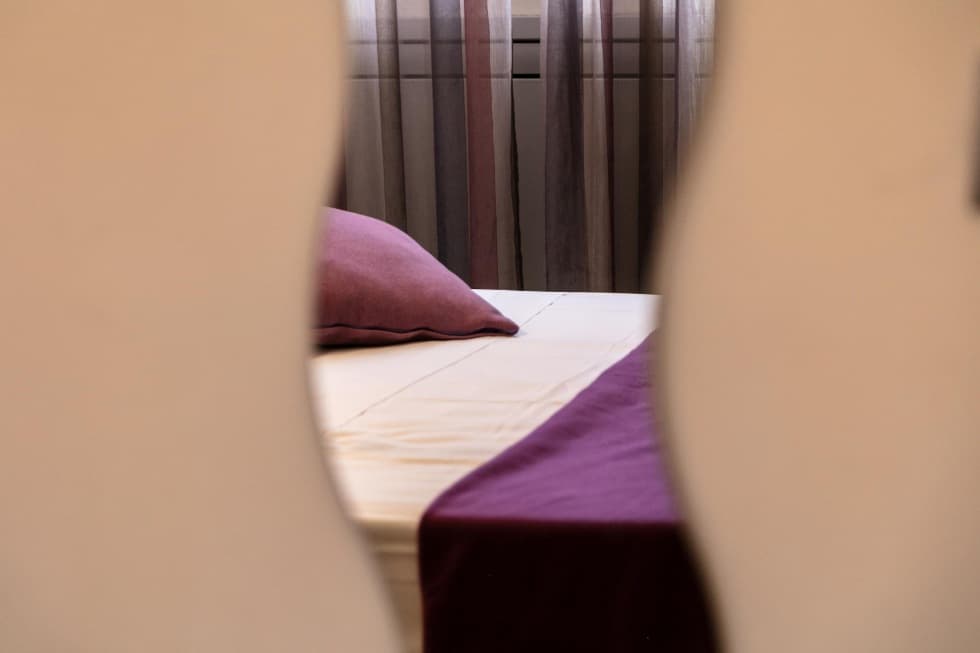 Balcony room
All rooms are decorated with love and equipped with utmost care. Our five balcony rooms (A, C, D, E and F) are cosy and have a private, furnished balcony. They are ideal for a couple or single travellers looking for a peaceful and comfortable accommodation away from all the hustle and bustle of the main street, but still right downtown. Pamper yourself in their pleasant atmosphere.
Room features
Double Queen Size Bed

Private furnished balcony

Private bathroom with shower (A, C, & E witout bidet)

Bathroom organic amenities

Hairdryer

Minibar

Flat screen TV with Netflix – WIFI – Safe

Working table

Free Smartphone (Unlimited local and international calls - Free internet access - Latest travel finds - Speed dial to hotel services)
Useful info
Check-in Time: from 3 PM till 2 AM

Check-out Time: by 12 PM

Parking in the basement €8/day (direct guests)

Pets Welcome (fee)

Early Check-In and Late Check Out Available (to be agreed upon)

Best Prices and Cancellation Policy Guaranteed

Free parking for All-Inclusive & Cinque Terre Card package

All are non-smoking, but you can relax with your cigarette and maybe a glass of wine in the garden or your balcony room on the first floor if you booked one.
Heating and Air Conditioning
In compliance with the Italian legislation in force and the municipal resolutions, the heating can only be turned on from mid-November to mid-April, with a maximum internal temperature between 19 and 21 degrees. The air conditioning can only be turned on when the internal temperature exceeds 27°, and the internal one exceeds 25°.
Not being an energy producer, Italy has always had rules regarding energy consumption, but since the outbreak of war in Ukraine in 2022, the regulations have become more stringent.
The fine in the event of infringements, which can now be verified remotely, starts from a minimum of €3,000 per day.